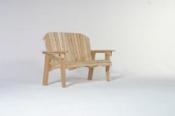 Garden Bench $ 360
The garden bench is a great addition to any yard. The bench is the perfect...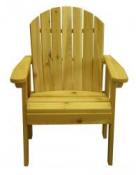 Garden Chair
This chair is very easy to get in and out of. $ 260
Click title to see 1 more pictures


The Garden Chair is a big seller. It is a more traditional piece, and is th...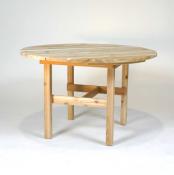 Garden Table
This Garden Table $ 415 Matches Garden Chair
Click title to see 3 more pictures


The Garden Table is part of the Garden Set, and is purchased with the Garde...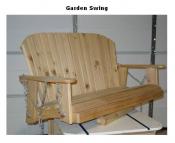 Swing 4' and 5'
A great way to injoy the out doors 4' $ 525 and  5' $ 595
Click title to see 2 more pictures


Our swing is made from 5/4 Western Red Cedar lumber with stainless steel ha...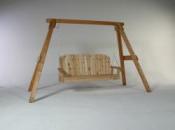 A-Frame
It is perfect for our 4 foot swing or a 5' Swing A-frame $435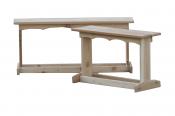 Garden Utility Benches
Available in two sizes,� 36"  $ 135 & 48" $ 150


The Garden Utility Bench is ideal for the mud room, on the porch, in the ga...